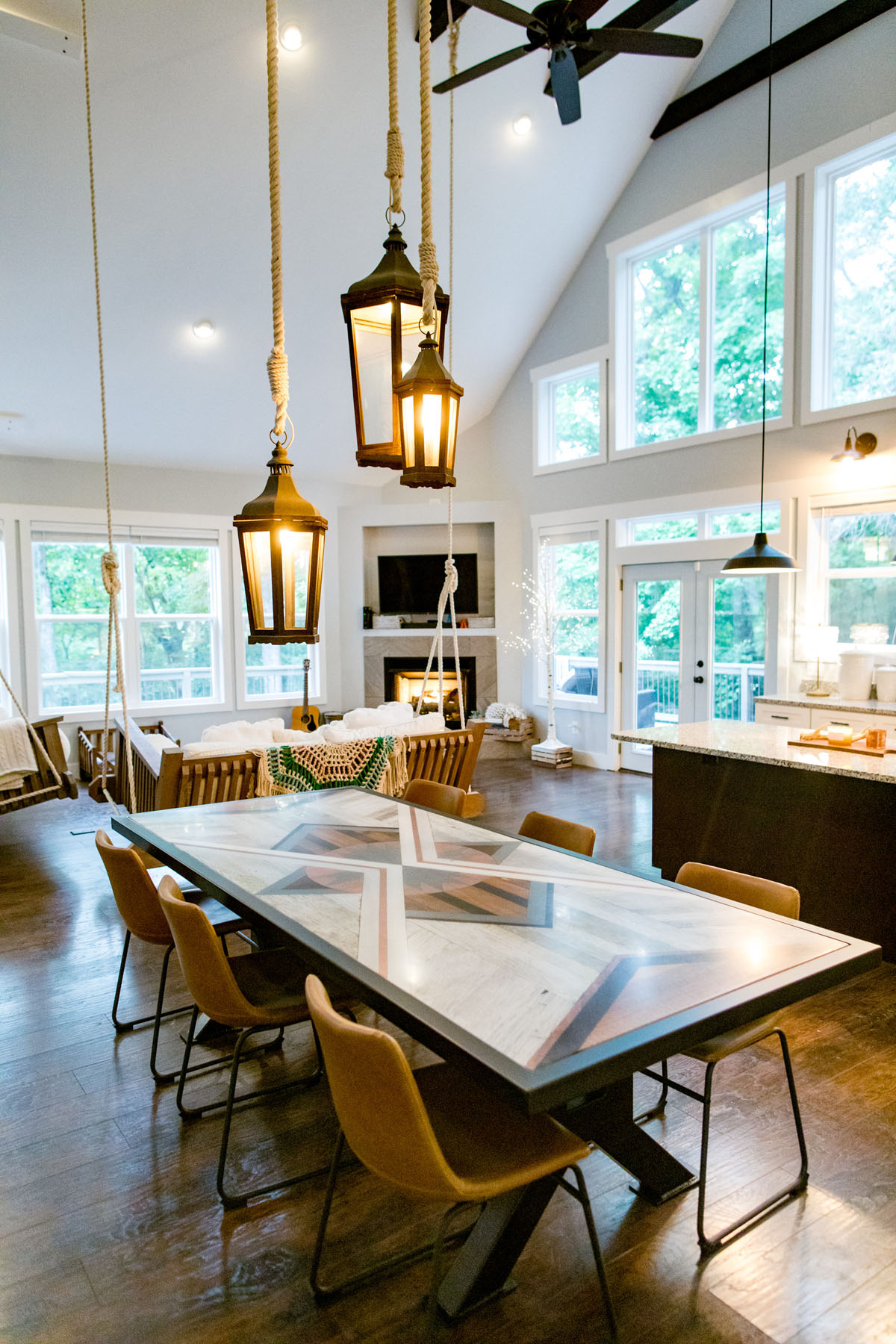 29 Apr

Tennessee Light House: A Dream Home and One-of-a-Kind Creative Space (and It Could Be Yours!)
Welcome to Tennessee Light house: Built by Creatives For Creatives.
Take a slow, deep breath in. 
Now let it go. 
Do that again a few times, and really pay attention to your breath.  
Did you notice it? 
It's the space between your breaths. The moment of total stillness between the inhale and the exhale. It's just a split second, but there's something magical about that space.
In her book "Breath: The Essence of Yoga" author Sandra Sabatini writes,
"The pause at the end of the exhalation
And the pause at the end of the inhalation
Is a special place
Where nothing happens or nothing seems to happen
Yet the old air is traveling away from us
And the new breath is ready to move in
In that space between
There is silence
More than anything else
Silence…and space."
This space and stillness is the essence of your being. It's where inspiration is born. It's where creativity blooms.
This idea of "the space between" — or creative space — goes beyond the breath. 
In music, it's the space between the notes that creates rhythm and allows melodies to flow… In painting and graphic design, space creates perspective and depth… In poetry, space turns words into poetry.
Then, there are the physical spaces where we do our creative work. Creative spaces are where we go to bring our artistic ideas and dreams to life. 
What are some of your favorite creative spaces? 
Where do you go to spark your creativity? What's your ideal place to make art? 
Maybe it's your office or an art studio. Your living room, a garden, a church… or on a concert stage. It could even be at your kitchen table. 
Whether you're a photographer, musician, writer, or any other type of creative, you need a space for inspiration, collaboration, and manifesting your ideas. 
Tennessee Light House is one of those spaces.

A Creative Space for Photography — And So Much More
Like meditation helps us focus on the breath and tune in to the present moment, a photographer connects to and captures a moment in time with the camera lens. 
The candid glance between two musicians on stage during the peak of a solo; the secret look that says "I love you" between a bride and groom, the laughter in the eyes of children playing. 
If you've ever met Sara Kauss, international photojournalist and owner of Tennessee Light House, you know her passion for photography. Her love for the art form is palpable. You can see it, and feel it, in her work. The way her photographs pull you in, tell a story and perfectly capture an emotion or special moment in time. 
Sara wanted to share that passion with others. More than that, she wanted to create an ideal space for like-minded creatives to work and collaborate. 
That's how Tennessee Light House was born, a photography and cinematography studio built by, and for, creatives.
From fun and casual family lifestyle sessions, to cooking vignettes in the adorable mint green vintage kitchenette, to stunning product photography, Sara has brought people together and shared her creativity with others for the past couple years in this incredible space.
Now it's time for Sara to share her passion in a different way: by handing off Tennessee Light House to another like-minded creative who will make this space their new home and creative haven (see the property listing here!). 
could that person be you?
The property is truly magical and has so much to offer. Much more than a photography studio, Tennessee Light House is a space for…
Creativity — With spacious rooms, abundant natural light, a full cyclorama wall, green room, and 700+ square foot deck overlooking a serene wooded area, the options are endless for creating the perfect studio or artistic space. 

Investing

— The separate, private living space on the basement level with its own private entry is an ideal rental opportunity. Multiple customizable studio spaces offer excellent income-generating potential.
Living Life to the Fullest — You'll feel right at home in the cozy, treehouse-inspired living area with a fireplace, couch swings, and floor-to-ceiling windows. Flexible, open layouts across three floors include five bedrooms, four full baths, a new sauna, and beautiful outdoor spaces surrounded by mature trees.
Conveniently located just north of East Nashville, Tennessee Light House is everything you could wish for with gorgeous updates throughout, light-filled and spacious rooms, a tree-lined outdoor sanctuary, and warm and inviting living areas.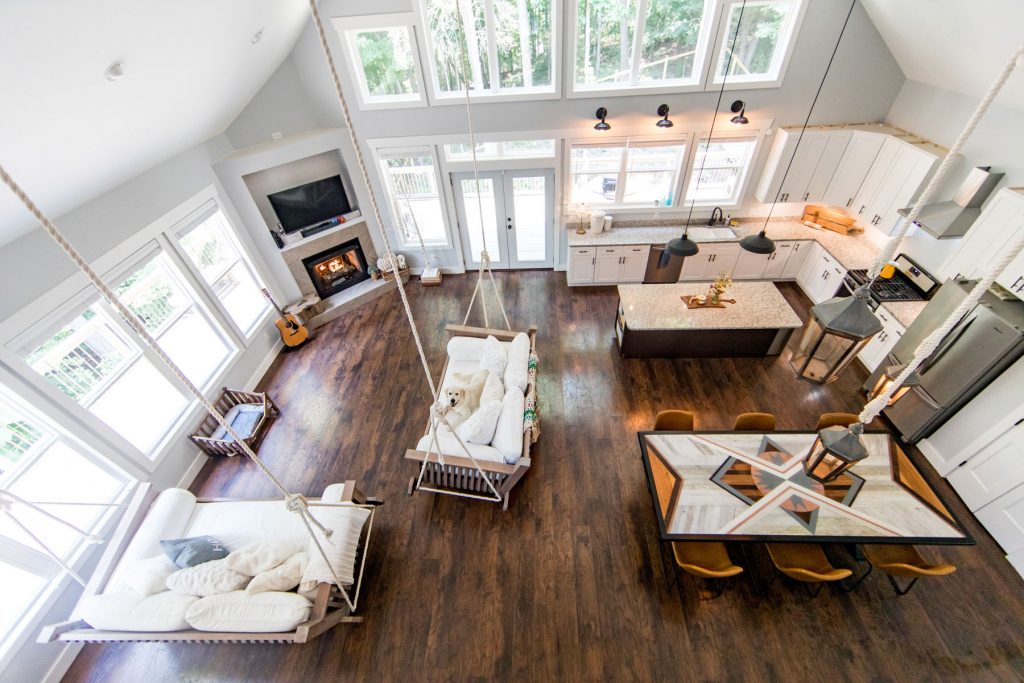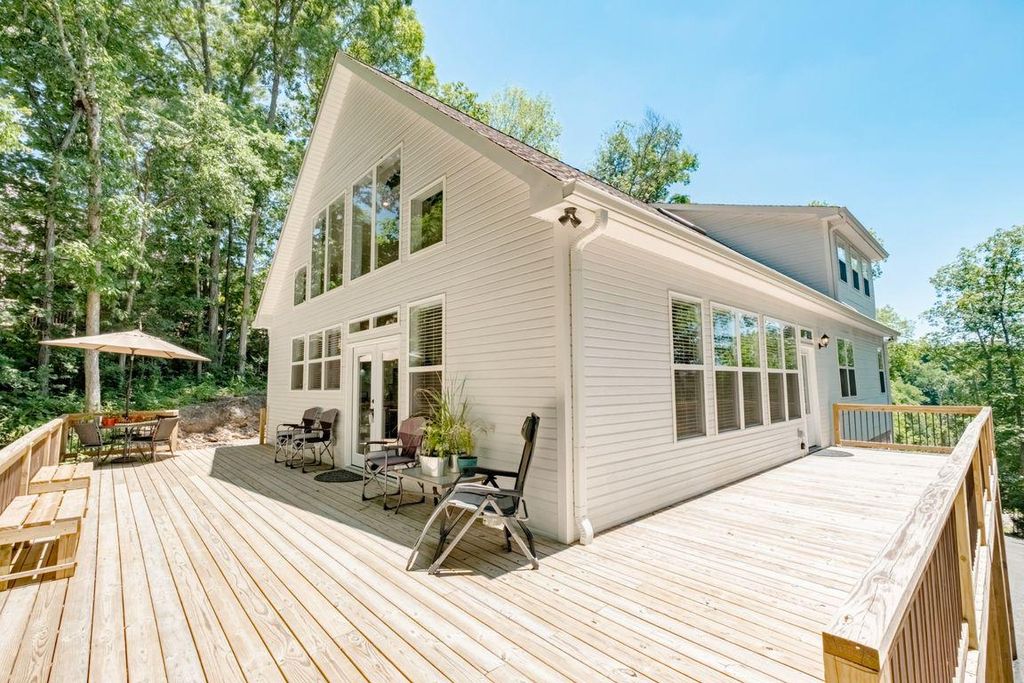 Want To See More? Take a Virtual Tour!
To learn more about this amazing property take a video tour, view the property listing, and view Tennessee Light House's very own website. But hurry, this will go fast!
VIEW THE LISTING Welcome to Tennessee Light house:...

29 April, 2022